Peanut is one of the tempting dry fruit available widely all around the world. Raise your hand I mean comment in the box below if you are a fan of peanut recipes! Here we are at Tinylifebook with an interest g yet easy-to-make peanut barfi recipe in 5 easy steps. Without any further delay let us dive into the process of making this yummy recipe!
Time Required :
10 Mins for assembling
10 mins for roasting
10 mins for making chashni
1 hour for setting!
Ingredients To Make Peanut Barfi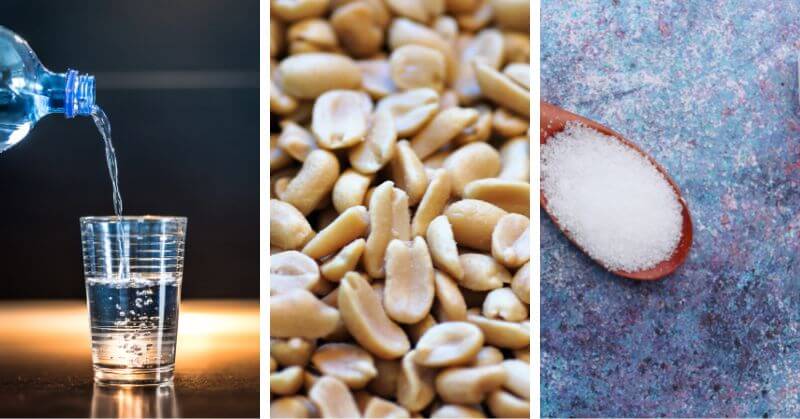 Here is the list of easily available ingredients at home to make yummy peanut barfi:
Peeled Peanuts
Sugar
Water
Cardamom Powder.
Step-By-Step Guide To Make Peanut Barfi
Let us start with the easy step by step guide to make this amazing recipe:
First take the peanuts like say 1 cup. If the peanuts are not peeled you can simple start roasting on low flame. Remember continuous stirring is must. As the peanuts change a bit color and a good aroma is all around means our peanuts are roasted. Turn off the flame and let the peanut cool down. Next you can take the clothes and start rubbing the peanuts to remove the cover to unpeel them.
In the next step you have to take Sugar here we have taken brown sugar like say 3/4 th cup and add 1/2 cup of water and start at low flame till it forms a sticky mixture by completely dissolving the sugar to form a sugar syrup. The consistency will change a bit.
Next you have to add cardamom powder to the sugar solution. Than gradually add the cooled peanuts to mixer grinder to form a fine powder of peanuts. If you like you can grind little coarse as per your taste and liking.
Than in the fourth step start adding the peanut powder to the sugar solution in low flame and keep stirring for 2-5 mins till it is blended and mixed completely. Let it rest for 2 minutes.
Next take the mold and grease it with butter or ghee and start pouring the mixture and let it rest at room temperature for an hour. After an hour you will see your barfi is all set just make the cut and the piece size as you like and here is all your peanut barfi ready to be served.
Final Thoughts
So, Here is the amazing and yummy peanut barfi is ready to be enjoyed by you and your near and dear ones. If you plan to make this recipe please do let us know in the comment box below how was the recipe and how it turned out to be in the comment box below!
Follow Us: Facebook | Instagram | Twitter | Pinterest
Also Read: Good night images with love is one that makes you feel warm inside