Long black dresses epitomize timeless elegance. Their versatility makes them a fashion staple, suitable for various occasions.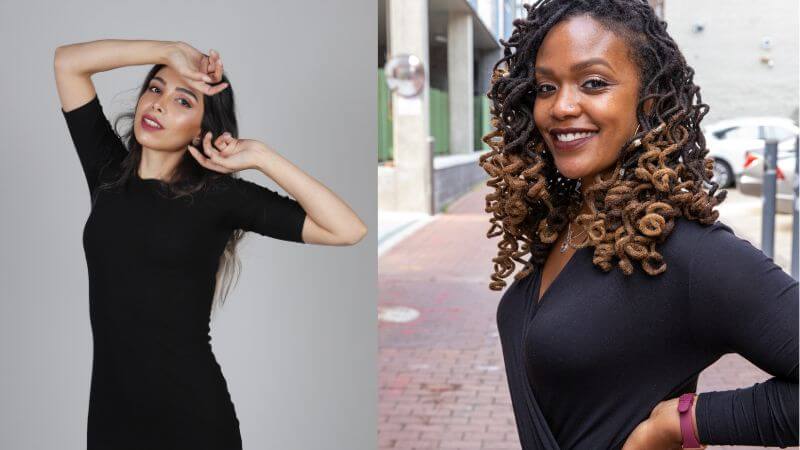 A classic A-line or sheath silhouette exudes sophistication, ideal for formal events. Let us look at the top 10 long black dress fashion choices! 
1. Coastal Cowgirl Long Black Dress Look
View this post on Instagram
The coastal cowgirl long black dress blends rustic charm with seaside allure. Crafted from lightweight, breathable fabrics, it features a relaxed, flowy silhouette for comfort in warm coastal climates.
Accents of weathered leather, turquoise jewelry, and a wide-brimmed hat add a touch of Western flair. The dress may incorporate subtle nautical elements, like shell or starfish motifs, embodying a unique fusion of cowgirl ruggedness and coastal sophistication.
Perfect for beachside gatherings and outdoor adventures.
2. Flowy Long Black Gown
View this post on Instagram
A flowy long black gown is the epitome of graceful sophistication. Crafted from lightweight, flowing materials like chiffon or silk, this dress style features an elegant silhouette with a relaxed, draped fit.
Often sleeveless or with delicate spaghetti straps, it offers comfort and movement. Its simplicity allows for versatile accessorizing, making it suitable for formal galas, red-carpet events, or romantic evenings.
Whether adorned with subtle embellishments or left plain, a flowy long black gown exudes timeless charm and effortless beauty.
3. Futuristic Look Long Black Dress
View this post on Instagram
A futuristic long black dress is a fashion-forward statement piece that embodies innovation and boldness. It often features sleek, minimalist lines, metallic or high-gloss fabrics, and avant-garde design elements. Think asymmetrical hemlines, angular cutouts, or unique textures like vinyl or latex.

These dresses may incorporate technological elements like LED lights or interactive features. Futuristic black dresses are a fusion of fashion and science fiction, pushing the boundaries of style into the future.
4. Bodycon Long Black Dress
View this post on Instagram
A bodycon long black dress is the epitome of sleek and alluring fashion. This style is characterized by its form-fitting design that hugs the body's curves, accentuating the figure. Typically made from stretchy fabrics like spandex or jersey, it offers a second-skin fit.
Bodycon dresses often feature sleeveless or off-shoulder necklines and may include daring details like low backs or thigh-high slits, creating a striking and confident look perfect for evening events and parties. Pair with high heels for a head-turning ensemble.
5. Backless Mini Black Dress Look
View this post on Instagram
The backless mini black dress is a bold and chic style statement. This daring dress features a shorter hemline, typically above the knee, to showcase your legs. Its defining feature is the open back, which adds a touch of allure and sensuality.
The front often boasts a variety of necklines, from plunging V-necks to halter necks. It's a perfect choice for a night out or a special occasion, exuding confidence and glamour. Pair it with high heels and minimal accessories for an unforgettable look.
6. Little Black Dress With Plunging Neckline 
View this post on Instagram
A little black dress with a plunging neckline is a daring and alluring fashion choice. This style typically features a sleek and form-fitting silhouette that accentuates curves, while the low-cut neckline plunges down the chest, revealing a hint of cleavage.
It's a perfect choice for a night out or special occasion, exuding confidence and a touch of glamour. Pair it with statement jewelry and high heels to complete the look, making a bold and unforgettable fashion statement.
7. Black Flowy Dress Cottagecore Look
View this post on Instagram
A black flowy dress with a cottagecore-inspired look combines elegance with a touch of rustic charm. The dress typically features a loose, relaxed silhouette made from soft, breathable materials like cotton or linen.
It may have delicate floral embroidery or lace detailing, evoking a cottage garden feel. Pair it with earthy-toned accessories, a straw hat, and vintage-inspired boots for a cozy, countryside-inspired outfit that's perfect for picnics and leisurely strolls.
8. Strapless Black Dress
View this post on Instagram
A strapless Long black dress is the epitome of chic and contemporary fashion. This style typically features a fitted bodice that showcases the shoulders and neckline, highlighting the wearer's elegance.
The absence of straps or sleeves lends a timeless, minimalist look. It can vary in length from short and flirty to long and sophisticated, making it suitable for a wide range of events, from cocktail parties to formal occasions.
9. Spaghetti Black Dress
View this post on Instagram
A spaghetti black dress is a chic and minimalist choice for various occasions. This style features thin, delicate spaghetti straps that highlight the shoulders and collarbone, lending an alluring touch.
Typically designed with a fitted bodice and a flowing or form-fitting skirt, it balances elegance with a hint of sensuality. Ideal for cocktail parties, date nights, or formal affairs, a spaghetti black dress exudes understated glamour and allows for accessorizing versatility.
10. Long Black Maxi Dress Look
View this post on Instagram
The long black maxi dress look is effortlessly chic and versatile. This classic wardrobe staple offers a myriad of styling options. For an elegant evening affair, pair it with statement jewelry, strappy heels, and a clutch bag.
To achieve a bohemian vibe, layer with a denim jacket, accessorize with a wide-brimmed hat and ankle boots. Add a belt to cinch the waist for a more defined silhouette, or keep it flowing for a relaxed, summer-ready ensemble.
The long black maxi dress is a timeless choice that can be adapted to suit any occasion or personal style.
Summary!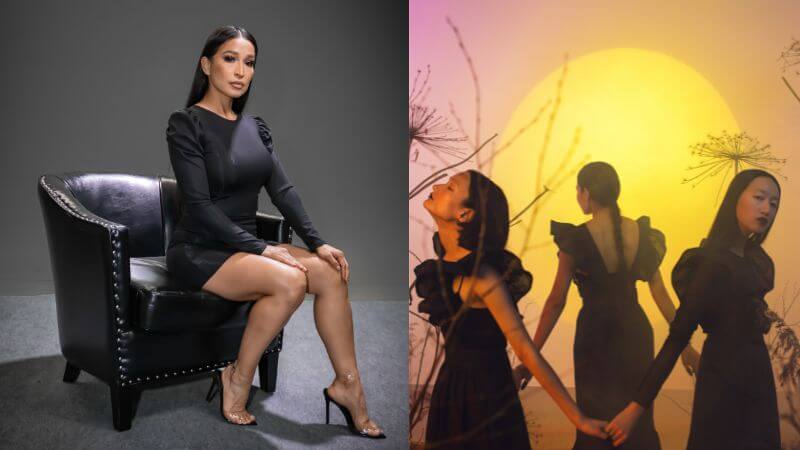 Long black dress are a canvas for personal style, offering endless possibilities. Hopefully, you liked our catalog of long black dresses!
Also Read: Here Are 5 Ways To Good Night Images With Love Faster