Ethipothala Waterfalls Is The Best Tourist Place. The lifestyle in Hyderabad is undeniably interesting and exhilarating. However, the city's speed and hustle-bustle might wear on your nerves at times, and you simply want to rest your bones. 'Enough of tech, skyscrapers, the aggravating throng, and nightlife, let's simply swiftly go to a location with quiet happiness and a serene ambiance,' your heart may say at times.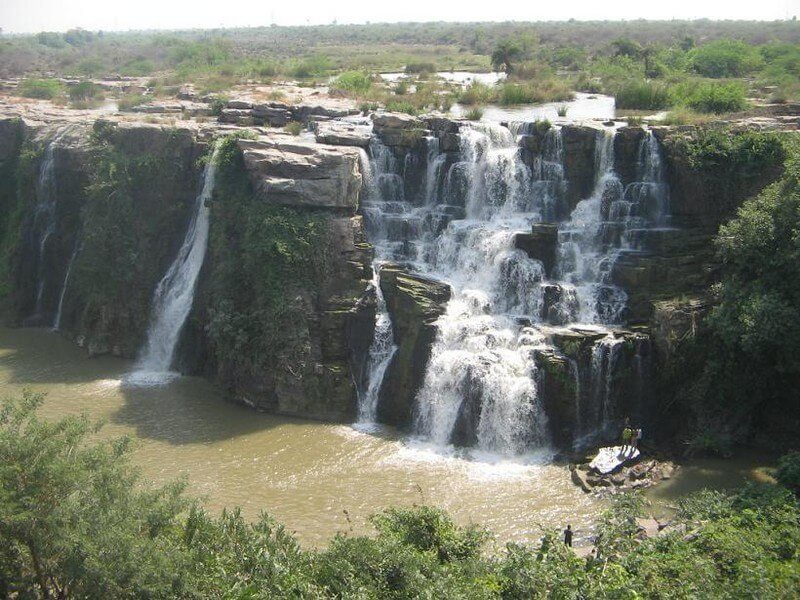 Hyderabad offers a wealth of alternatives surrounding it to satisfy your wanderlust and are ideal weekend getaway spot, from waterfalls to hill stations in which you can absorb the natural beauty and spend a beautiful day indulging in a picnic. One such location is Ethipothala Waterfalls.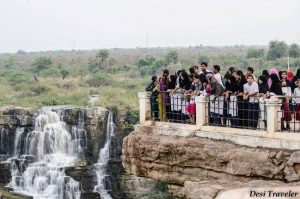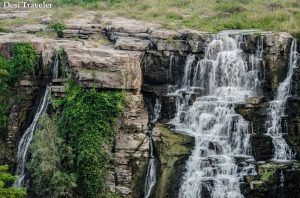 The Ethipothala Waterfall, located 18 kilometers from Nagarjuna Sagar, is famed for its breathtaking natural beauty. The waterfall drops 22 meters to enter the Krishna River. The sound of flowing water reverberates throughout the terrain. This stunning waterfall is formed by the confluence of three streams: Nakka Vagu, Tummala Vagu, and Chandravanka Vagu. A neighboring crocodile breeding center is an intriguing side trip. At the location, one may also visit two renowned temples, Ranganatha and Dattatreya. The name 'Ethipothala' is derived from the Sanskrit term 'Etitaposthal,' which implies a penance location. It is thought to be the location where saints conducted penance. There are a number of caverns nearby that visitors might enjoy exploring.
How to Get to Ethipothala Falls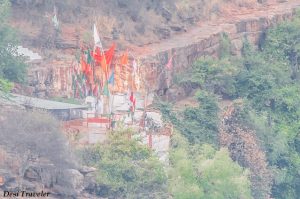 How to Get to Ethipothala Falls: The trip should be paired with a visit to Nagarjuna Sagar Dam and other locations. Once you cross the dam from the Hyderabad side, continue upon that highway towards Macherla, drive slowly as it is a Ghat road, and keep an eye out for signs to Ethipothala Waterfalls. A poster advertising the falls may be seen around 6 -7 kilometers on the Macherla road on the left side. On the narrow road, there will be a boom barrier guarded by a suspicious guy in saffron who will compel you to pay 15 Rs for some type of tax.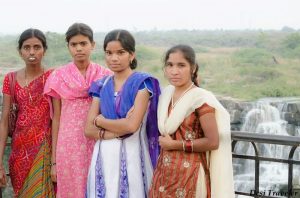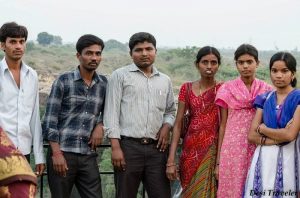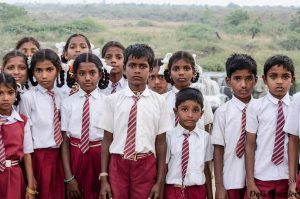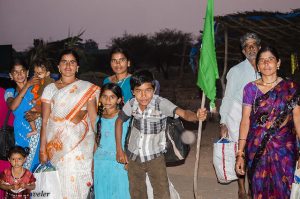 After flowing for around 3 kilometers, this waterfall enters the Krishna River. The Andhra Pradesh Tourism Department built a viewpoint from the surrounding hills. The Forest Department of Andhra Pradesh manages a crocodile breeding center in the pond produced by the waterfall, where visitors may observe the crocodiles up close. Water from the Nagarjuna Sagar right bank canal is discharged into the aforementioned streams to maintain the waterfall alive or running for tourism purposes throughout the year.
At the base of the waterfall, there are two temples dedicated to Ranganadha Swami and Dattatreya Swami. To see these temples, visitors must descend a few stairs. There is a park adjacent to the waterfall.
Final Thoughts On Ethipothala Falls
Ethipothala Waterfalls is located in the Guntur region of Andhra Pradesh and is ideal for spending time in nature. The confluence of three parts — Nakka Vagu, Tummala Vagu, and Chandravanka Vagu — contributes to the beauty of this lovely tourist destination. There is also reported to be a 'crocodile breeding center' here, which draws a lot of visitors. Have you ever been to Ethipothala Waterfalls? If so, please share your experience in the comments area below. 
Ethipothala Waterfall, another prominent attraction in town, is a scene of utter beauty and brilliance. It was formerly a popular mountain stream that cascaded from a height of almost 21.3m into a lagoon. This stunning waterfall is formed by the confluence of three streams: Nakka Vagu, Chandravanka Vagu, and Tummala Vagu. At the location, there is also a crocodile breeding center, which provides spectacular views. The location is home to two well-known temples, Ranganatha and Dattatreya. This waterfall is around 15 kilometers from Nagarjunasagar Dam and on the road to Macherla. It also has a few caverns that extend all the way to Srisailam.
By the way, how did you like this outstanding and beautiful article on Ethipothala waterfalls? Tell us by commenting, and if you have any advice for us regarding Ethipothala waterfalls, then definitely give it. Have you seen Ethipothala waterfalls before if yes then how was your experience? Share with us in the comments below.
Follow Us: Facebook | Instagram | Twitter | Pinterest
Also Read: 10 Interesting Facts About Pench National Park Maharashtra