Akshaya Tritiya, a sacred Hindu festival, epitomizes prosperity and new beginnings. This article explores its significance, rituals, and legends, shedding light on the timeless traditions observed on this auspicious day.
About Akshaya Tritiya
Akshaya Tritiya is a Hindu festival celebrated on the third day of the lunar month of Vaishakha. It is considered highly auspicious for new beginnings and wealth accumulation. People buy gold, perform charitable acts, and offer prayers to deities. The day is believed to bring eternal prosperity and success. It holds cultural significance across India and is marked by various rituals and ceremonies. Source
Akshaya Tritiya 2023 Date And Time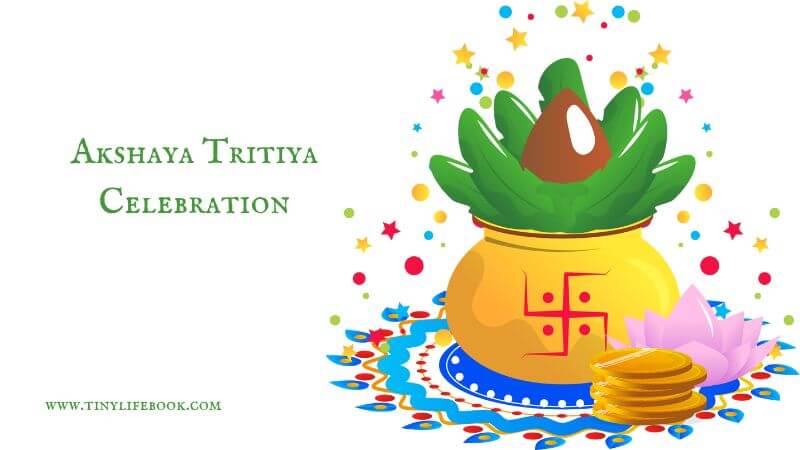 Akshaya Tritiya in 2023 will be observed on Tuesday, April 25th. The exact timing of Akshaya Tritiya may vary depending on the location and the specific time zone, so it's essential to consult a reliable Hindu calendar or an astrologer for the precise time of this auspicious day in your region.
Wishes For Akshaya Tritya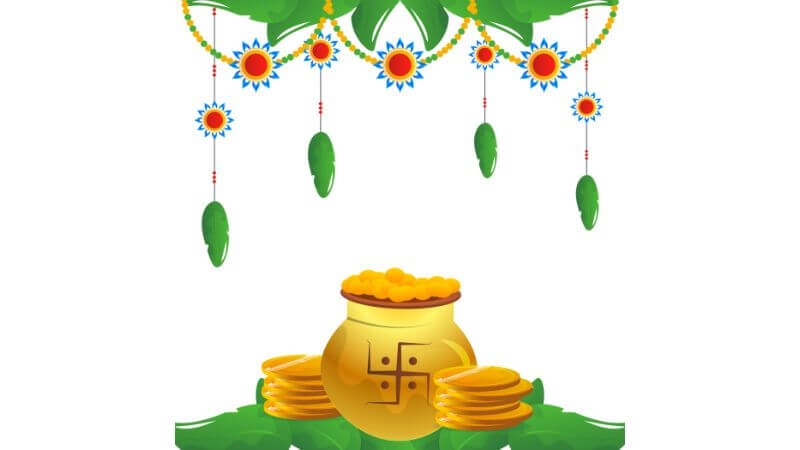 May your life be as everlasting as the significance of Akshaya Tritiya.

Wishing you boundless wealth and prosperity on this auspicious day.

May your financial investments flourish and multiply like gold.

Let this day bring endless joy and success to your family.

May your health remain unwavering and robust.

On Akshaya Tritiya, may your relationships be filled with love and harmony.

May your home always be filled with happiness and abundance.

May you find success in all your endeavors, both big and small.

Let the blessings of this day make your future endeavors fruitful.

May your knowledge and wisdom expand infinitely.

May your charitable deeds bring you great karma and inner satisfaction.

May you be blessed with unwavering faith and spiritual growth.

Let this Akshaya Tritiya mark the beginning of new opportunities for you.

May your dreams and aspirations manifest into reality.

Wishing you a lifetime of prosperity, health, and happiness on Akshaya Tritiya.
The Mythological Story Behind It
Akshaya Tritiya, a significant Hindu festival, is linked to various legends. One such tale centers on Lord Krishna and the Pandavas from the Mahabharata. During their exile, the Pandavas sought Lord Krishna's help. He blessed them and asked for some food. Draupadi had only one grain of rice, which Krishna accepted with joy.
His divine grace made Draupadi's vessel, the Akshaya Patra, always full, ensuring their sustenance. This miraculous event occurred on Akshaya Tritiya, emphasizing the day's significance for never-ending prosperity and the belief that any good deed or charity performed on this day brings eternal benefits, making it an auspicious occasion in Hindu culture. Source
Akshaya Tritiya Celebration Ideas
Gold Purchase: Akshaya Tritiya is one of the most popular days to buy gold. It is believed that buying gold on this day brings prosperity and good fortune. Consider visiting a jewelry store or purchasing gold coins or jewelry online.
Charity and Donation: On this auspicious day, consider giving back to the community by making donations to charity organizations or feeding the needy. Helping those in need is a significant part of Akshaya Tritiya celebrations.
Puja and Rituals: Perform traditional Hindu rituals and pujas at home or in temples. Offer prayers to Lord Vishnu and Goddess Lakshmi for blessings of wealth and prosperity.
Starting a New Venture: Many people consider starting a new business or investment on Akshaya Tritiya, believing that it will bring success and growth. It's a great time to make important financial decisions.
Home Decor and Cleaning: Clean and decorate your home to welcome positivity and prosperity. You can use traditional rangoli designs, flowers, and diyas to enhance the festive atmosphere.
Summary!
In conclusion, Akshaya Tritiya is a day of enduring blessings, symbolizing wealth and abundance. Its rich traditions and legends remind us of the eternal hope for prosperity and spiritual growth. This cherished festival continues to inspire and uplift hearts.
Also Read: 10+ Ideas For Galentines Day Celebration