If you're looking for Baisakhi wishes this year along with some celebration ideas, you have landed on the right page! scroll to read more about Baisakhi traditions, celebrations and more!
About Baisakhi Festival
Baisakhi, a vibrant Punjabi festival, marks the harvest season's arrival and holds religious significance for Sikhs. Celebrated on April 13th or 14th, it involves joyful processions, traditional dances like Bhangra and Gidda, and prayers at gurdwaras. Commemorating the formation of Khalsa Panth in 1699, it symbolizes unity, new beginnings, and cultural richness. Source
Why Is Baisakhi Celebrated?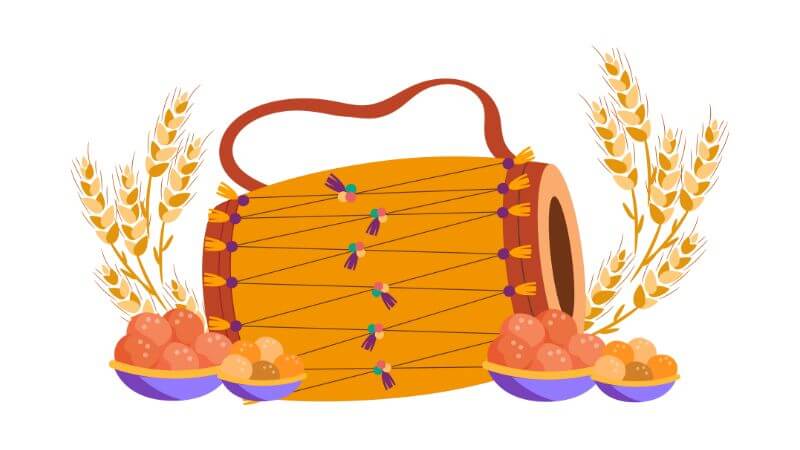 Sikh Significance: Baisakhi commemorates the formation of the Khalsa Panth by Guru Gobind Singh in 1699. On this day, he baptized the first Five Sikhs, known as the Panj Pyare, and established the core principles of Sikhism. The festival symbolizes the birth of the Khalsa community, emphasizing courage, equality, and devotion.
Harvest Celebration: Baisakhi also marks the traditional harvest festival in the Punjab region of India. It celebrates the bountiful harvest and the farmers' hard work. The festival is a time of gratitude for the blessings of the land and a chance for people to come together, rejoice, and thank the heavens for a successful crop.
Cultural Festivity: Apart from its religious and agricultural significance, Baisakhi is also a lively cultural event. It brings people together with music, dance (such as Bhangra and Gidda), food, and various forms of entertainment. The festivities showcase the vibrant Punjabi culture and create a sense of unity among communities.
History of Baisakhi
Baisakhi's history dates back centuries. It gains significance from various events: in 1699, Guru Gobind Singh founded the Khalsa Panth, solidifying Sikh identity; historically, it marked the harvest festival in Punjab; post-partition, it symbolized Sikh resilience. Today, Baisakhi is a blend of religious devotion and cultural festivity, representing unity, new beginnings, and gratitude. Source
What Dances Are Performed During Baisakhi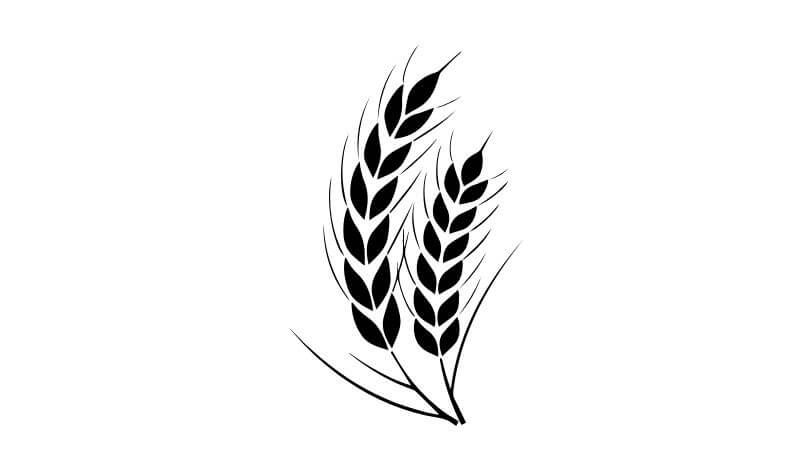 Bhangra: Bhangra is a lively and energetic Punjabi dance that originated as a celebration of the harvest season. It involves energetic movements, rhythmic footwork, and vibrant costumes. Dancers often perform to the beat of dhol (drum) music. Bhangra embodies the joy and energy of the festival and is a symbol of Punjabi culture.
Gidda: Gidda is a traditional dance form performed by women during Baisakhi and other festive occasions. It is characterized by graceful movements, hand claps, and singing. Gidda often depicts themes from daily life, social issues, or folk tales. It's a way for women to express themselves and celebrate their culture.
Baisakhi Celebration ideas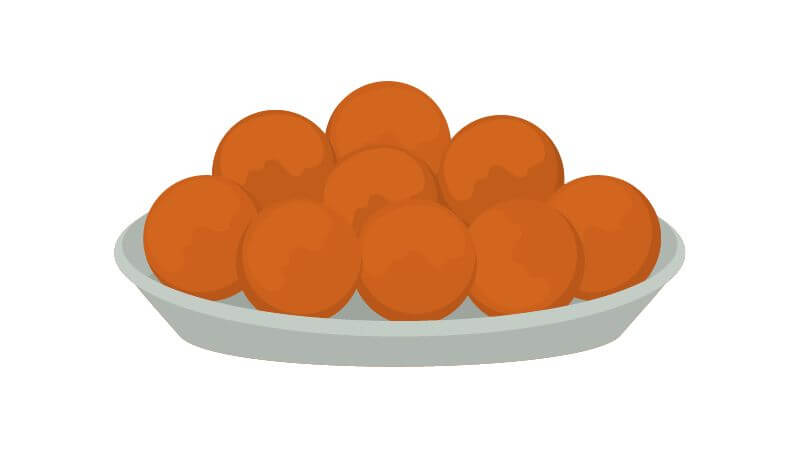 Virtual Baisakhi Party: Organize a virtual gathering with family and friends. Share traditional recipes, dress up in Punjabi attire, and dance to Bhangra and Gidda music together over video calls.

Harvest-Themed Decor: Decorate your home or venue with harvest-themed elements like wheat stalks, vibrant flowers, and colorful drapes to recreate the festive atmosphere.

Cultural Workshops: Host workshops to teach participants about Punjabi culture. This could include Bhangra and Gidda dance lessons, turban tying demonstrations, or cooking classes for Punjabi cuisine.

Community Service: Embrace the spirit of giving by organizing a community service event. This could involve distributing food to those in need or contributing to a local cause.

Traditional Food Festival: Set up stalls offering traditional Punjabi dishes like sarson da saag, makki di roti, chole bhature, and sweets like jalebi and ladoo.

Cultural Showcase: Arrange a cultural program with skits, dance performances, and music that highlight the essence of Baisakhi and Punjabi heritage.

Art and Craft Corner: Create a space for children and adults to engage in Punjabi-themed arts and crafts, such as making paper mache items, painting, or creating traditional patterns.

Baisakhi Parade: Organize a mini parade with participants dressed in traditional attire, carrying banners, and performing dances, celebrating both the religious and cultural aspects of Baisakhi.
Happy Baisakhi 2023 Wishes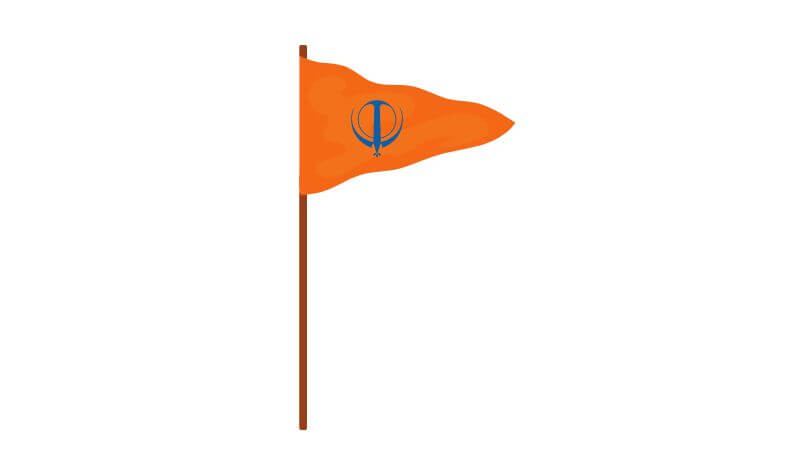 Wishing you a bountiful harvest of happiness and prosperity this Baisakhi. May your life be filled with joy and success.

May the festival of Baisakhi bring blessings of good health, abundance, and new beginnings into your life. Happy Baisakhi!

As the golden fields sway in the breeze, may your life be adorned with moments of happiness and contentment. Happy Baisakhi!

On this auspicious occasion of Baisakhi, may your life be as colorful and joyful as the dance of Gidda and Bhangra. Have a wonderful celebration!

May the divine blessings of Guru Gobind Singh ji be with you on Baisakhi and always. May your heart be filled with love and gratitude.

Let's celebrate the spirit of Baisakhi by spreading happiness and togetherness. May this festival bring harmony and unity in our lives.

Sending you warm wishes on the joyful occasion of Baisakhi. May your life be as bright and beautiful as the colors of this festival.

May the sweet melodies of the dhol and the joyous rhythms of Bhangra fill your heart with happiness on this Baisakhi. Have a fantastic day!

May the blessings of Waheguru shine upon you, guiding your path with wisdom and strength. Happy Baisakhi to you and your family.

On this special day, I wish you a year filled with success, good health, and endless moments of happiness. Happy Baisakhi to you and your loved ones!
Also Read: Here Are 5 Ways To Good Night Images With Love Faster